Cryptocurrency Trading Strategies You Should Know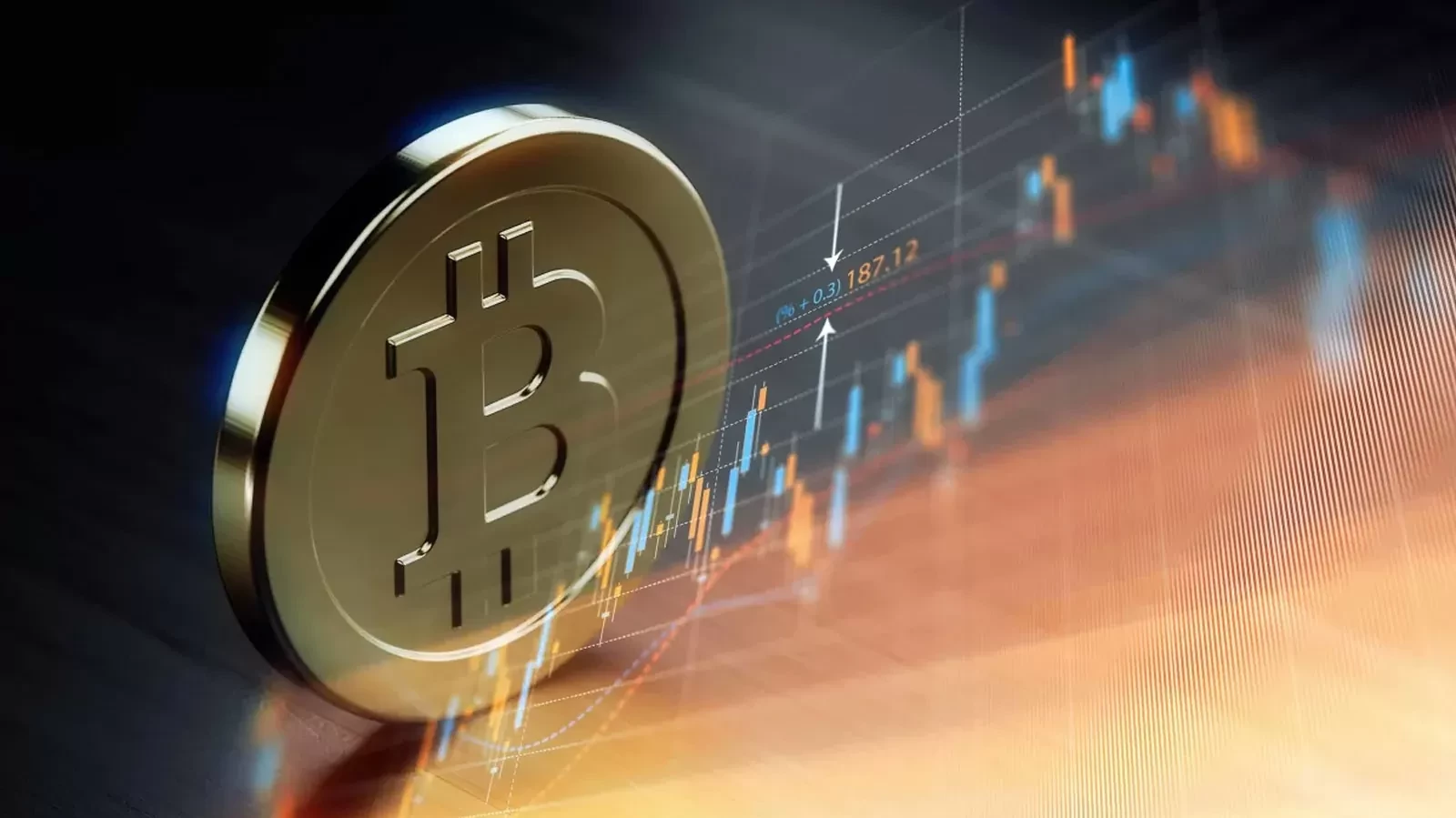 May 18, 2022 Digital
Any trading in a community, currency or stock is a risky proposition. Along with returns, you need to be careful about your exposure and your ability to manage risks. Whether you are involved in stock trading, commodity trading, or the cryptocurrency industry, you should always take safe steps to minimize such risks.
Cryptocurrency trading has opened up a wide range of possibilities to new and old investors worldwide. In India, cryptocurrency experts always advise the best crypto traders to adopt proven effective trading strategies. 
Only then you will be able to start your journey to the crypto space more safely and securely and maximize the chances of obtaining higher returns on your investment while not losing your capital. 
1. Different types of trading strategies

There are five basic trading strategies with any type of currency, including cryptocurrencies: scalping, day trading, swing trading, position trading and trend trading.
They all depend on the time and duration that the trade will remain open. Below we briefly explain each of these strategies recommended by cryptocurrency experts in India:

Scalping
It is a form of high-frequency intraday trading, and its goal is to make small profits over a high number of trades. It requires opening online positions that present a trend, where the crypto trader will enter and exit the market several times, depending on its oscillations and the proposed trading strategy.

This is a short-term trading strategy where trades are made in minutes or seconds. This strategy is used to trade highly volatile assets, precisely like cryptocurrencies, efficiently. Profits from scalping are made when the market moves favourably, and the crypto trader quickly closes a position when the market takes a different direction.


Day trading
This short-term trading strategy also consists of opening and closing trades on the same day. Thus, the trader will be able to make faster profits according to intraday price movements.


The best crypto trader will avoid incurring higher costs by not keeping positions open when the markets are on 24/7. It also minimizes the risks that arise while you are not keeping an eye on overnight market movements.
However, it is a strategy that requires thorough analysis and attention. It means dedicating the necessary time to observe open positions and the course of the market.
Swing trading
It is focused on playing with the price swings that occur within the same trend. This strategy pursues the maximum use of market volatility by carefully observing the upward or downward movements as a trend evolves.
Swing trading is a strategy for the short and medium-term that offers the trader many more profit opportunities. However, it is less likely that you can trade precisely at the moment when the price movement is at its highest or lowest.
It is often necessary for a partial trend reversal to occur in order to identify a new trend reversal or swing. This strategy requires that the trader fully understand the reading of the technical indicators and the factors that cause movements in the markets.
Trading with trends
It is a highly recommended trading strategy by cryptocurrency experts in India. It consists of opening a position online following a trend, as occurs with scalping. However, to maximize profits, instead of opening and closing positions, the investor needs to keep the position open for as long as possible during the price movement.
It works as a short, medium, and long term trading strategy as trends develop over a set period. It is also necessary to have a solid knowledge of the functioning of the market. Manage technical indicators and analyze the environment to identify any emerging trends.

Position trading
Investors look to spot long-term price movements to try and make the most profit when the price of the asset fluctuates. Consequently, they are operations that can last months or years.

Position traders and top crypto traders often do weekly or monthly chart-based price analyses, allowing them to make a detailed assessment of markets. They use both technical indicators and fundamental analysis to be able to determine when to enter or exit.
Investors do not need to be monitoring their positions because they are not worried about the ups and downs of the market. They only do it occasionally to ensure their investment is going in the right direction.



2. Cryptocurrency trading strategies
However, the cryptocurrency experts in India mention other additional trading strategies that the crypto investor can use.

Automated trading
The automated cryptocurrency trading strategy requires appropriate software that executes the orders dictated by the trader. The complexity of the system used will depend on the degree of preparation of the investor. So they can be very simple or quite complex. Many of the software is customizable by the trader for optimum results.
Automated trading can allow the investor to monitor the markets during the day permanently. Trades can be opened or closed at the right time to reduce risks while the trader is away.
For proper use of these systems, the investor needs to supervise them properly. Although they are pretty reliable software, they could fail due to various points of failure at any moment and generate an unwanted loss for the investor.
Dollar-cost averaging
Best crypto traders consider "dollar cost averaging" (DCA) a very safe strategy. The DCA consists of investing a fixed amount of money during a certain period.
In this way, the crypto trader does not have to be synchronizing their systems with the market to make long-term profits. But this strategy has a disadvantage for the rookie investor that it requires an excellent study of market trends and cycles.
Before taking a call, you need to monitor oversold and overbought areas of the market closely. Likewise, it is essential to take regular readings of the technical charts to leave a position at the right time.
Arbitrage
It refers to the strategy followed by the best crypto trader to buy cryptocurrencies in one market and sell them in another. Take advantage of the difference between the purchase price and the price known as 'spread'.
Investors can profit from trade because of liquidity and trading volume difference. Cryptocurrency experts in India state that the way to take advantage of this opportunity is by opening accounts on the best cryptocurrency platforms in India. The price differences between the cryptos operating at that time are shown.
Bet on Bitcoin volatility
Some of the best crypto traders also make bold moves to boost their profits. Of course, this requires a healthy dose of confidence in what you are doing.
Bitcoin (BTC) is one of the most volatile virtual currencies. There are sessions in which BTC prices have varied up to 30%. Buying in a bear market (Buy the dip) can bring significant profits to the investors, and if the trend goes the other way, it can create substantial losses.
One way to bet on volatility is to trade Bitcoin futures. A call and put option is purchased on the same cryptocurrency ETF. Volatility traders bet on a cryptocurrency expected to rise or fall over a specified period.
3. Cryptocurrency trading strategies and their advantages and disadvantages
Cryptocurrency experts in India also warn about the advantages and disadvantages of this type of investment. They depend on the time established for said investment and the objectives pursued by the crypto trader.


Long Term
some of the best crypto traders in the world have found it beneficial to invest in crypto assets in the long term. Especially in the world's largest cryptocurrencies by market capitalization (BTC, ETH, SOL, ADA).


This strategy requires carefully selecting the most promising cryptos on the market. Those projects have proven their solidity, given their resistance to volatility and constant growth.
Cryptocurrency experts in India point out that the main advantage of this strategy is its low operating cost and saving time and money on tax expenses. It is very suitable for investors just starting, as they do not need to carry out extensive analysis or use technical tools.


The disadvantage of long-term investment in cryptocurrencies is that the investor does not see immediate returns on their investment. It is money that is frozen there. It can also be risky if the investor has not thoroughly researched the cryptocurrency project.


Short term
Unlike investing in cryptos for the long term, this strategy provides more significant opportunities for immediate profits. Many of the best and most successful crypto traders generate regular income that allows them to live.


But, it requires a great daily dedication or at least several days a week. Investors need to mandatorily monitor the market at all times. Investors must constantly make decisions, analyze trends, identify signals, and interpret them correctly.


You have to study much more and be subjected to the stress generated by the market daily. Likewise, many emotions must be dealt with: hope/hopelessness, joy/frustration, anger/fear, etc.


Cryptocurrency day trading is undoubtedly riskier than long-term trading. Only a proper trading strategy with competent, technical and professional advice can minimize such risks and make trading more profitable.
Conclusion
According to cryptocurrency experts in India, primary research is paramount before starting to trade crypto assets by adopting the best cryptocurrency trading strategies from the best cryptocurrency traders in India.
Sorry, no posts matched your criteria.